What by the everloving Lord has gotten in the humans heads! It is 5 o'clock in the morning after staying late in London! Let a poor Collie knight get his beauty sleep! If you have this kind of servants you not need a foe anymore.
They started the tin can and the drove in the dark of the night to a residential area. And then! The Lady disappeared and I was alone with the male Servant! I was shell shocked! I start to whine. But she refused to come back! The night was so short and now I am alone with him! OMD he often don't know how he must order his feets and more often he lose the orientation. How should we find our way back to the Lady?
I think those are the dreaded team building measures! I was advised to shine and stay quiet if this happened. Please dog goddess don't make it to hard!
He brought me to a park, a tower and a port. It is hard not forget a part of the way!
Like I expect. It was painstaking to find our way back!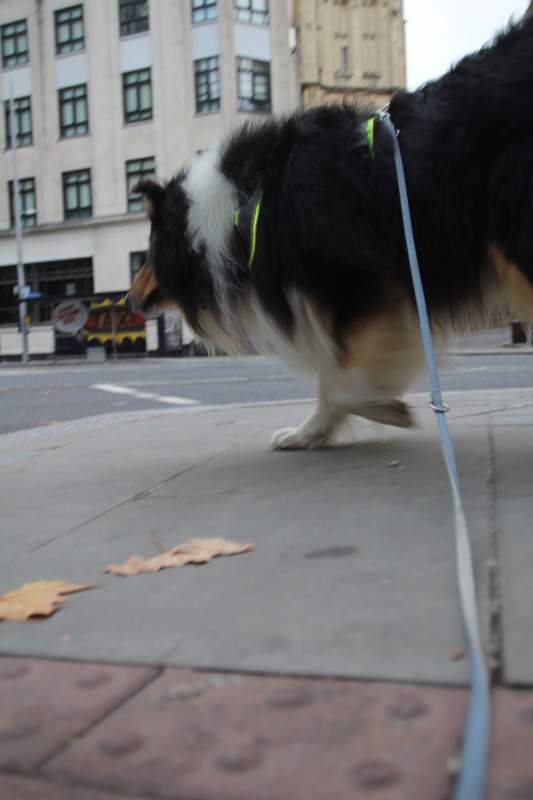 I was so glad, as the Lady cames back of the get to know meeting with local business people. Some of the new acquaintances admired me! I like to be in the spotlight.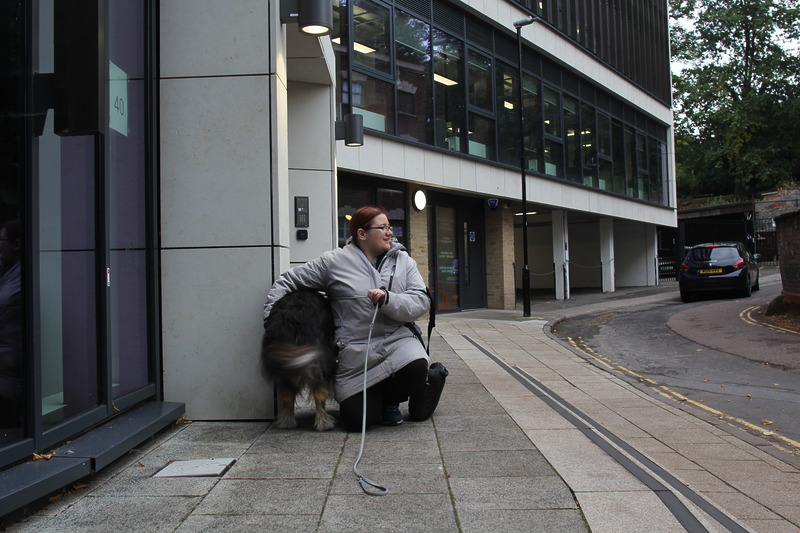 After this we started to explore the area. We saw the University of Bristol and a shopping district. Unfortunately most things were closed because it was still early. And who knows the Lady… will know that she need a puddle place. The servant don't under stand the problem of small bladders and hold it. Maybe he is like a dog that is often let allown and his bladder is three times bigger than hers or mine…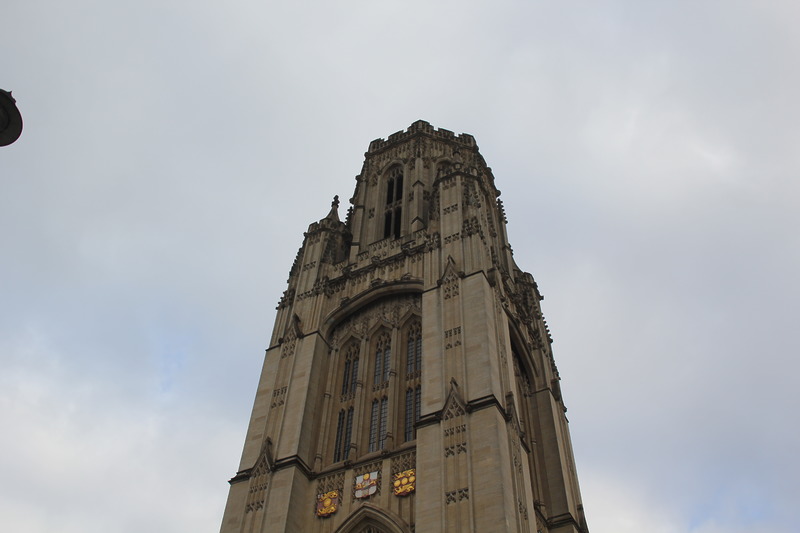 We found a little Café and had breakfast. My behavior was spot on. I should get a spot in the dog magazine for this.
We walked a bit in the city and found some churches.
And a lovely market. I could explore the outside parts and one human at a time looked in the inside part. I liked it a lot.
After this we looked a bit further, but found nothing real fascinating. It was early then we decided to give a second city a try. We started in direction Cardiff, but there was a traffic jam on the motorway and we mast plan new. We found our way to Newport instead.
Newport is a little industry and port city. It has a big shopping mile and hudad purchases a new Tippomator 500 this time with touch screen.
We strolled through the city to find something to eat and a puddle place for humom again. We got a bit away from the city center and found residential areas. The lady got a bit aggressive after long search for food and puddle place. Theme to me a bit painful to wait so long. The servants ears shaked as she roar. Maybe it is not so ideal to wait until it hurts. After searching she found a restaurant unfortunately it was so late that the food was out, but the puddle problem was resolved. We found now the big transport bridge and take some shots. I am only a little Collie knight but I think it don't worth the trouble. But the male Servant thinks different.
There was a Inn "near" by. We toke a side and the male servant started to run if the hound of hell where following him. I head to stop him. The Lady was close behind me. I was so a stupid fool! I followed him and don't take a stop at the kitchen or the meet buffet!
I got caught before I stopped him or could raid the kitchen! And the I was tied to the flower! I am a fearless knight not a worthless born low!
After this incident we went back to the metal horse. We reached our destination and the humans found a sign to the castle. The decide to go to it! Without asking me!
I am a tired Collie knight and this is more walking!
But there are so beautiful mosaics. This worth the trouble! Look at the dogs and the sausages chain!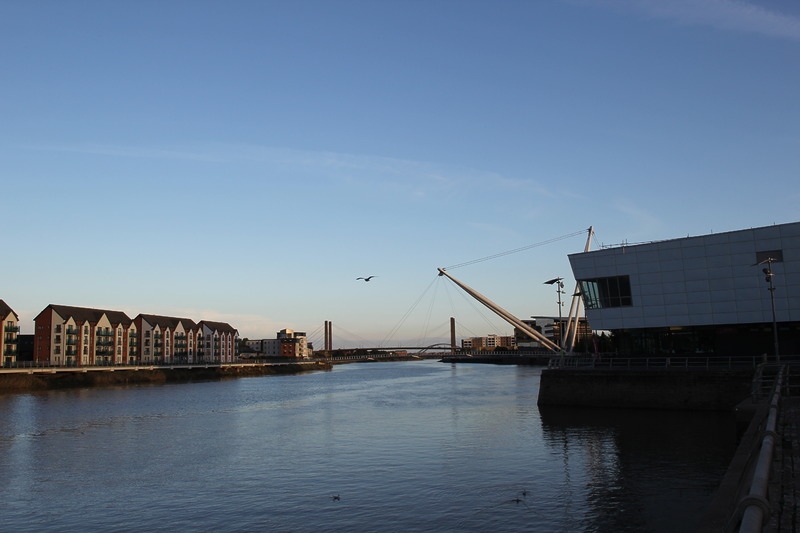 After we arrived at our Inn the humans start to pack up again. I started to know the land and know we moving again? Where will we go? Go we home?
Review
To day I review to totally different cities. Bristol and Newport.
Travel
The travel to Bristol was short and confi. There were only a few other cares so early in the morning.
Travel to Newport was harder. We got a traffic jam on the only big motorway. That slows the travel down.
Adventures
Bristol is interesting. There are parks and monuments to explore. Unfortunately the area of interest is small. The market was nice. But as collie knight you are not allowed in the market hall. Outside you can explore interesting stalles.
That the Lady let us alone, was an huge insolence!
Newport is interesting and huge industry city. You must plan where and when you get something to eat. The transport bridge is very far away of the city center. Eat, drink and make your puddle before you start.
Dog friendliness
Both cities have less drinking spots for a collie knight. Take you water bottle with you. You can explore many sights and details if you watch for it.
Useful informations
Dogs are not allowed of some areas of the University campus of bristol.
Don't forget to pack something to drink.
Infos about the Newport transport bridge are here.