We were on the Christmas market in Waldshut. But let me tell the story from the begin.
The day started with a early car ride. We meet Uncle Sam and discovered a new path through the woods.
There is a straw bunker. That have so much straw that it will fill every manger around! It is interesting what you find if you go a new way!
We had have lots of fun in the woods and the snow!
After the incredible walk we started our way south to Waldshut. There is a little and special christmas market!
I posed with the statures of the saints and found new friends and admirer!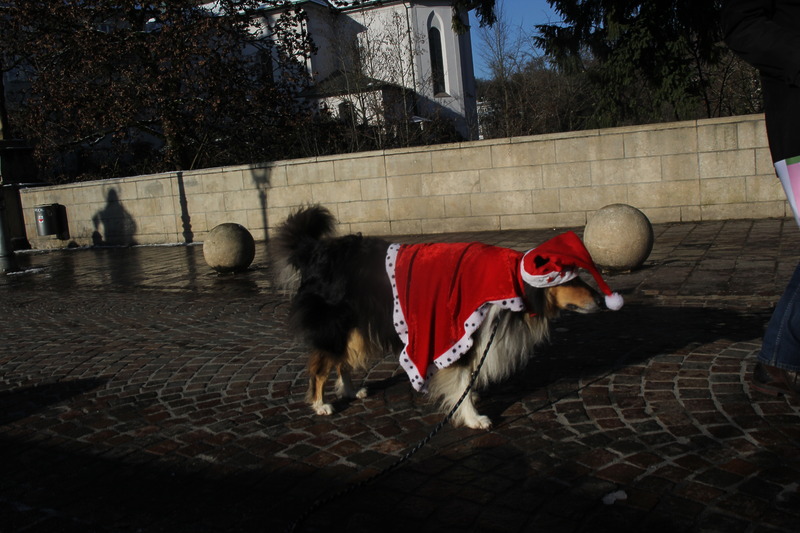 Ther Market is mostly a craftsmanship and food market. The bigist highlights are the Flammlachs and the Met stall.
I I convinced Humom to share with me her Flammlachs. He tasted incredible! Get one if you have the option!
There is a beautiful Christmas crib. But a doggy shepherds was missing. I tried to fill this gap! Am I good?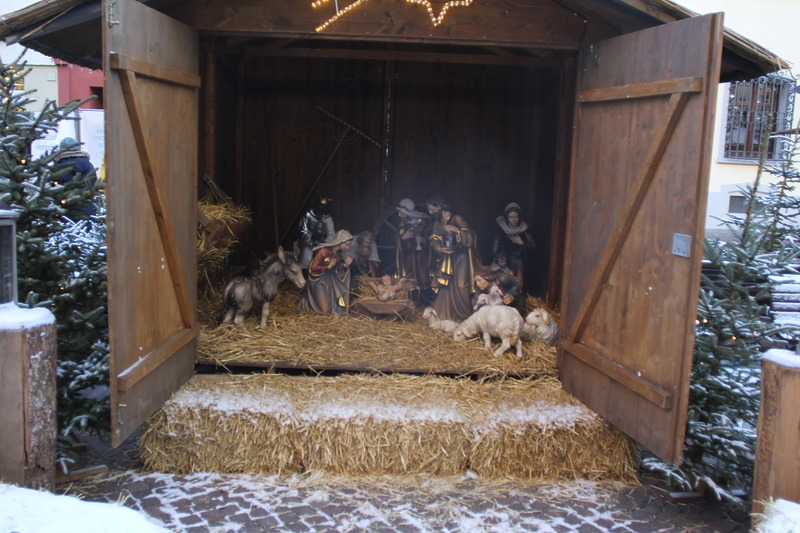 Review
Travel
Traveling through the Black Forrest is easy if you like small challenging roads with beautiful views . There are hiking car parkas every now and then. In Waldshut we recommend to you the parking behind the train station.
Adventures
The walk with uncle Sam was relaxing.
The market is super! Go there and eat a Flammlachs and drink a Met!
Dog friendliness
Santa Paws is admired form big and small people on the market. Exchange greetings and smile for pictures is a must have. There is plenty of space to look and sniff.
Usful information
The most important information about the market are here!
The market opens at 10 o'clock under the week.
We recommend to use the parking places behind the train station.
Switzerland is only a short distance away. There is a direct train to Baden and Zürich. If you have time use it!