On our way back from the interview with my potential squire we stopped at the medival Christmas market of Esslingen.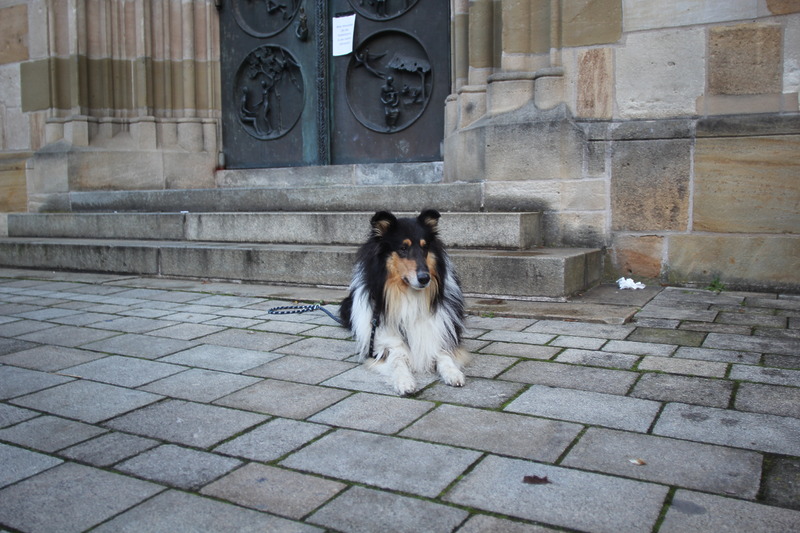 We parked a good walk a way from the market. So we could enjoy the city a bit.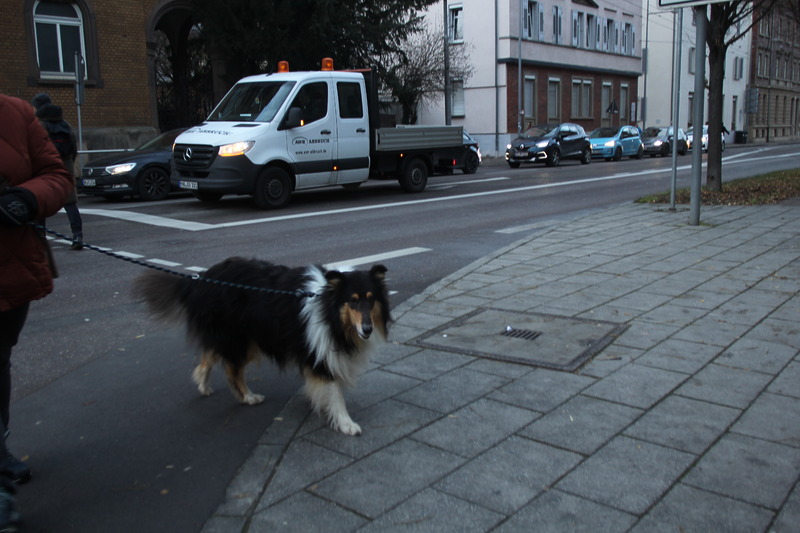 The art of the city is useful! I am impressed!
The market itself is beautiful but packed! There are lots of stalls but the hustle is really big!
There is a district for >medival< plays like axe throwing and a medival hand operated feris wile for the small squires and ladies.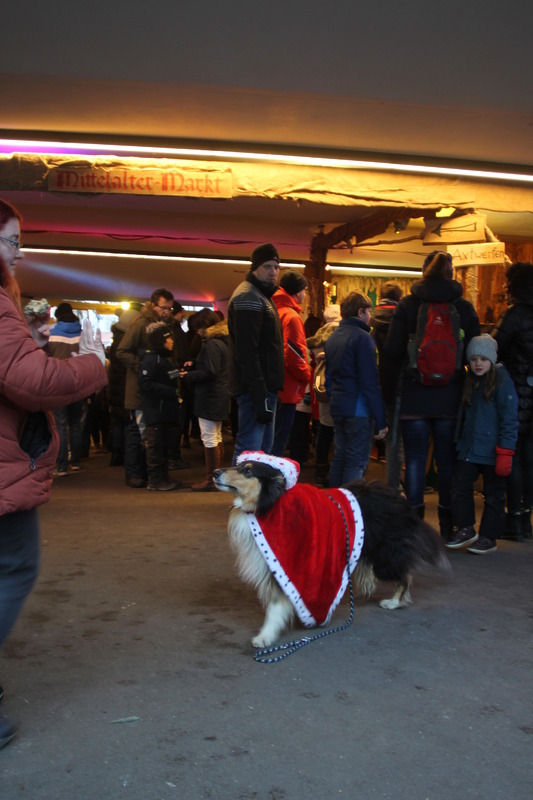 There was a dragon, too. But he was to shy to pose with me!
We were there exact at the right time to see the alchemist working! The wise Wizard of Woof would be stunned by his college.
While the alchemist makes his show I occupied his stall and rise awareness of Santa Paws!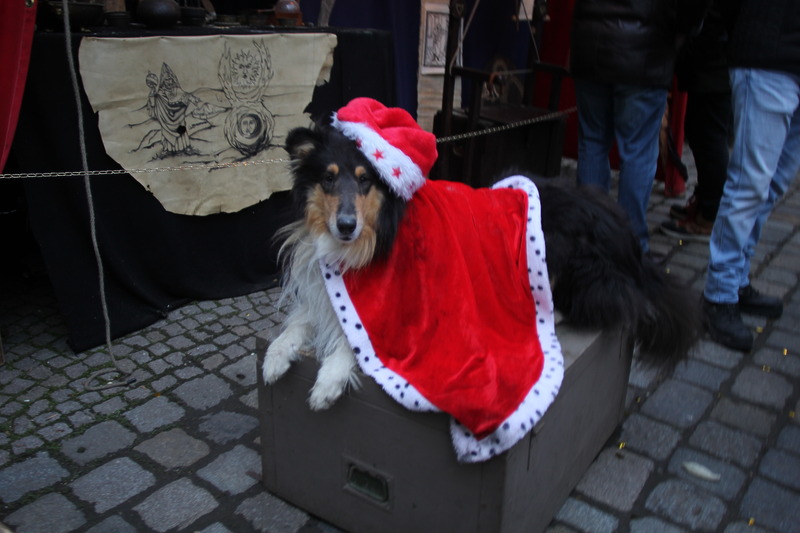 We found a mistletoe stall, with fresh mistletoes. We buyed one for the wise Wizard of woof!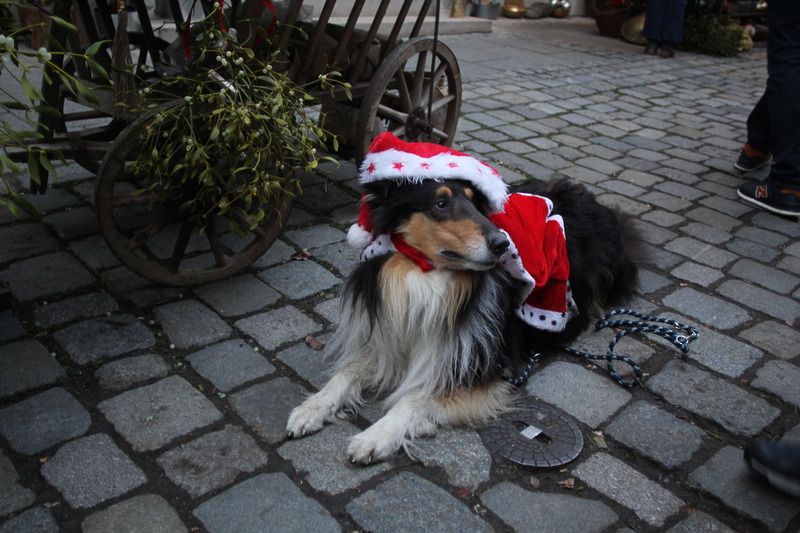 The human stuff got hungry and than they ate like kings. I watched them and no thing let them drop something for me. That was so cruel of them!
We saw a christmas parade! I cheer very loud.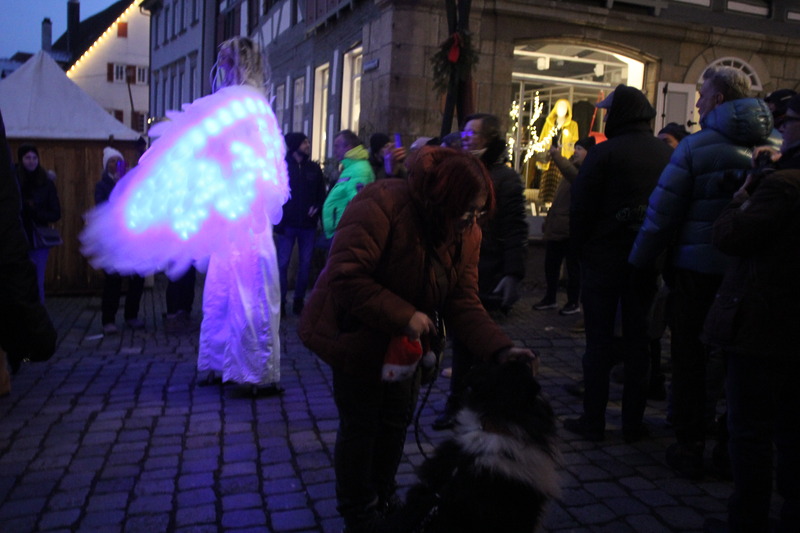 It got dark and cold. We decided to go home.
Before we got home we found a ghost train! I will tell it my new squire if he arrived here!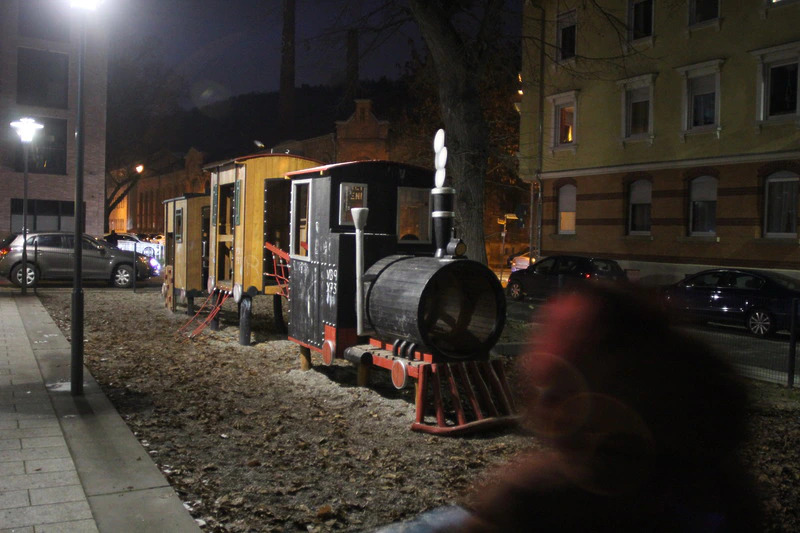 Review
Travel
The travel by car is complicated. The highway and the enviromental zones in Germany made it hard to arrive properly and parking space is rare.
Adventures
The market is beautiful and inspiring, but it is packed too!
Dog friendliness
Doggy Knights are allowed but there is very little movement space. Some dogs are not so friendly, be careful where you put your nose.
Useful Information
The most important information about the market are here!
The market opens at 11 o'clock under the week.
We recommend to use public transportation.