The day of the noble Sir Lucien Barkalot started with a walk to Badminton the way was a long a big street. I found tracks of other dogs. I saw horses and rabbits.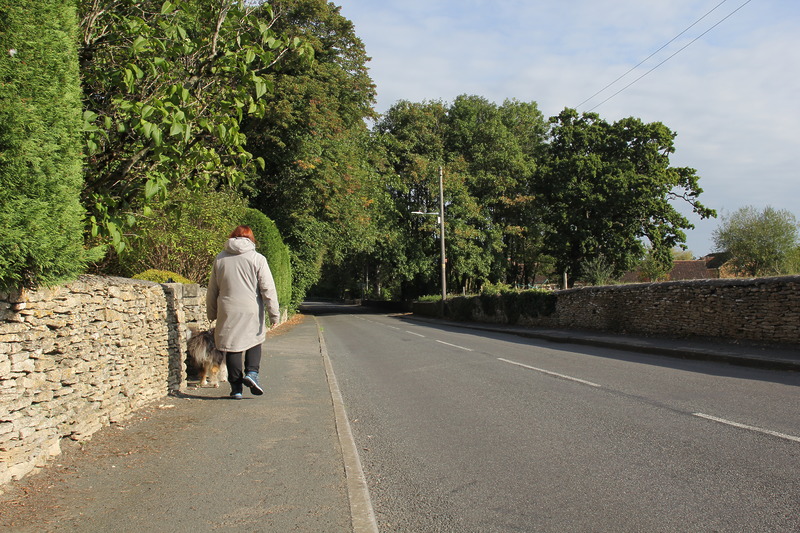 I expected of Badminton that there are many Badminton courts. Suddenly I found none. But I have searched the whole village. We met free roaming dogs and horses! The local Post Office has yummy sandwiches and a Lady that loved to see a collie! The have also a book series Rocco the Rockstar! The drawings are wonderful and there are fun stories about a ex street dog. I ordered the Lady to by the whole series!
Then we walked back to our tin can and start to drive to Bath.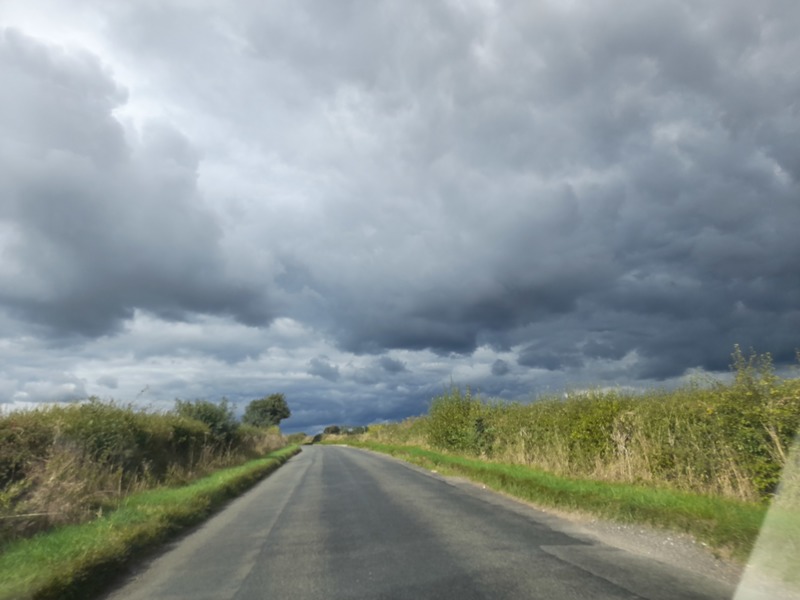 The lady starts the tin can and we drove over land in a nice looking city. But there seams to be a big problem. I never set a feet to the ground because there where no available stables for the metal horse. The Lady was grumpy about the Servant! Something about a Clean-Air-Zone and his selection of the stables. The dog goodness will know what that meant. The lady turned around the car and drove through small streets with hilarious maneuvers. I decided to tug my nose under the cushions and pretend not to know the swearing woman in the front seat.
After this ridiculous ride we moved on to Stroud. The decision was much better.
Stroud is a little dog friendly city where you can get spoiled a bit.
For the humans there are some possibilities to buy nippes and books. There a lots of places where I can stick my nose in and learn new things.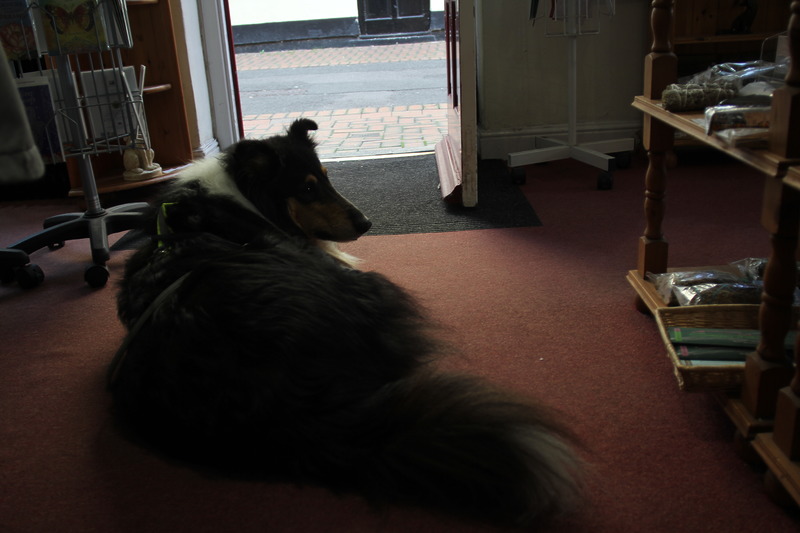 I got here a official English dog tag. I learned that all dogs must have a plate where the name and the phone number must be on. The humans ask the local cobbler/locksmith to make me one. Now I fit in like a local!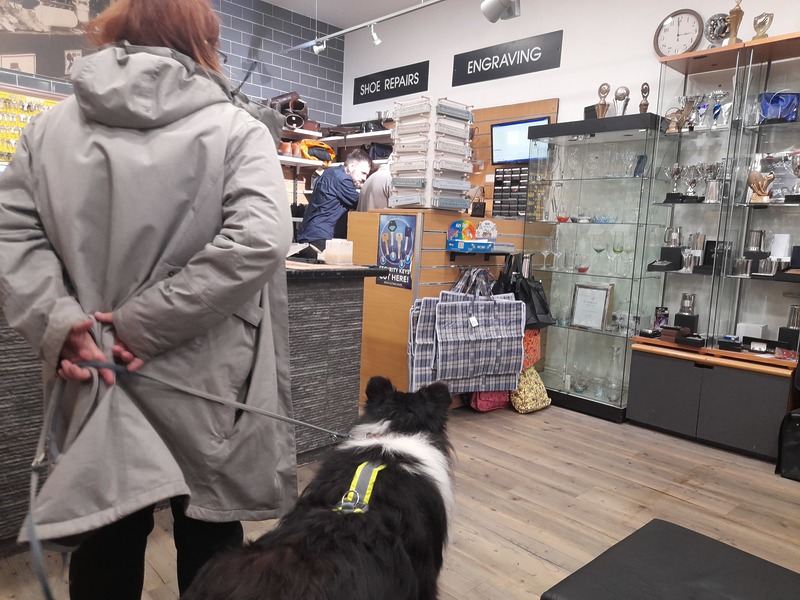 And the end we found a very good Japanese. I was very welcome and could try some japaneas bits. The brought me a bowl and offered some chicken treats. Suddenly I must pass the treat. It is not good for my skin. But the noodles and the could white thing were very good!
We visited some churches in Stroud and met some local assistance dogs.
After a long day we started to travel back to holiday residence. I was so brave to go over the giant wooden bridge to cross the train tracks. It was moving under my feets!
Review
Today I review some new travel marks.
Travel
The foot path to Badminton was near a big road. From time to time there were a car next to us and we must be aware of some dog poop that was not cleaned up. But as a morning walk it is okey.
To drive to bath is a bad idea. The car park situation is bad and If there is a diversion the chaos is perfect.
The travel to Stroud goes over many small roads and the roundabouts at the train station are pure madness. But it is so much easier to reach as Bath.
Adventures
The Post Office and the free roaming animals are very exiting. If you could go to a morning walk there it is good. Travel extra to Badminton? I would they not needed.
Bath owns zero bones. We saw nothing and had have big trouble.
Stroud was the highlight of the day. But not very exciting. If you have time and you are near visit the city.
Dog friendliness
Badminton is good to walk as collie knight. You can see some interesting things and smell other animals. But there is no really amazing thing for a dog.
Bath we couldn't review in this category.
Stroud was very nice. There were water bowls for thirsty collie knights in different places and the Restaurants allow to sit by your human stuff.
Useful information
At the Post-Office there are tasty Sandwiches! Here you can by Rocco the Rockstar! Reading recommendation.
Don't try to reach Bath my car and be aware of the clean air zones.
Tasty food for the humans you find here!