A new day raised on my incredible journey through England. The human stuff walked with me to the local merchant. There is no better in miles. He is so famous that he got his own traffic sign!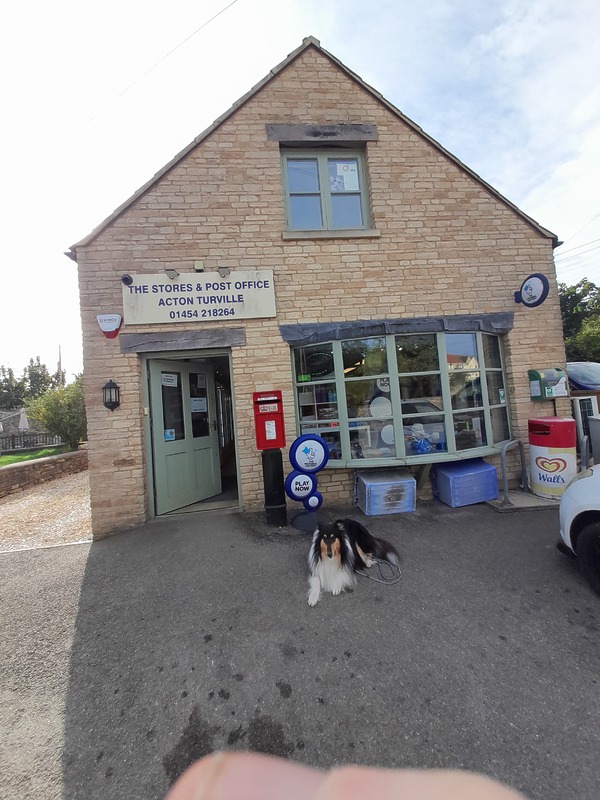 The human stuff wolfed down pastries. I must watch them. I cried to get one too! What have I got? Little crumbs! How should a Collie Knight be strong without good fuel!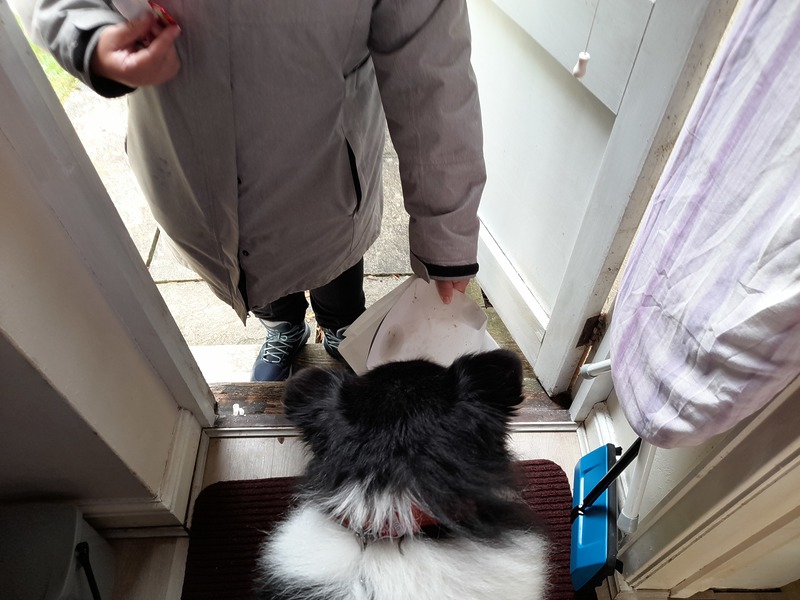 The we drove to the merchant for Collie Knight equipment! The lady bought something new for me. It is called Peanut Butter! It is so disgusting! The lady lost her taste!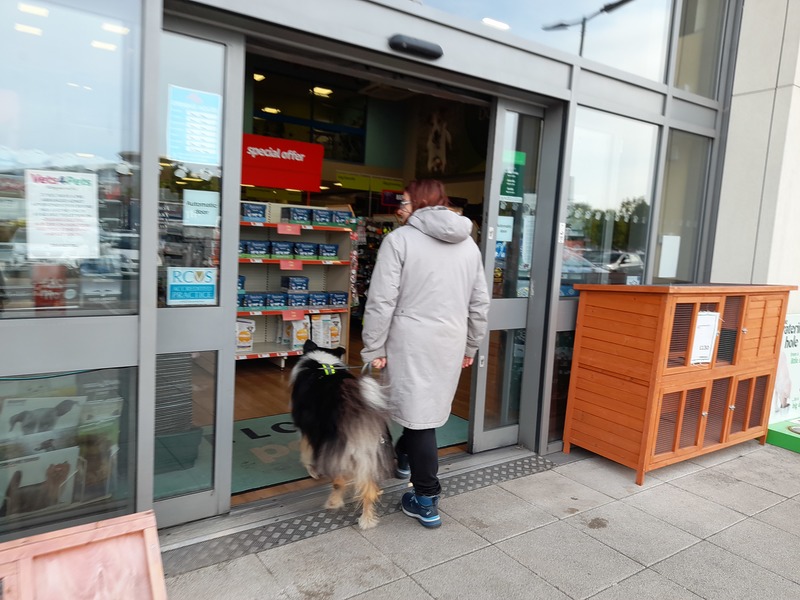 The the journey of the day started. I was total flashed that we drive to Pembroke. There is the origin of my relatives – the Corgis!
I hoped to see some of the Corgi family. Unfortunately, no Corgi was in sight! May be they all traveled to their country estate.
I got many admirers, especially old ladies can't stop to stroke my fur.
They have a special merchant for Collie Knights in Pembroke! I checked it out immediately!
After this we walked to the Pembroke Castle! My memorabilia got out like hot cake. Many people takes photos from me!
We explored the big castle. Everywhere are new interesting things to see. There a short information films. Did you know that humans have high frequent pack bitings? Could they not stop? Is there no natural bite inhibition? Is the world to small?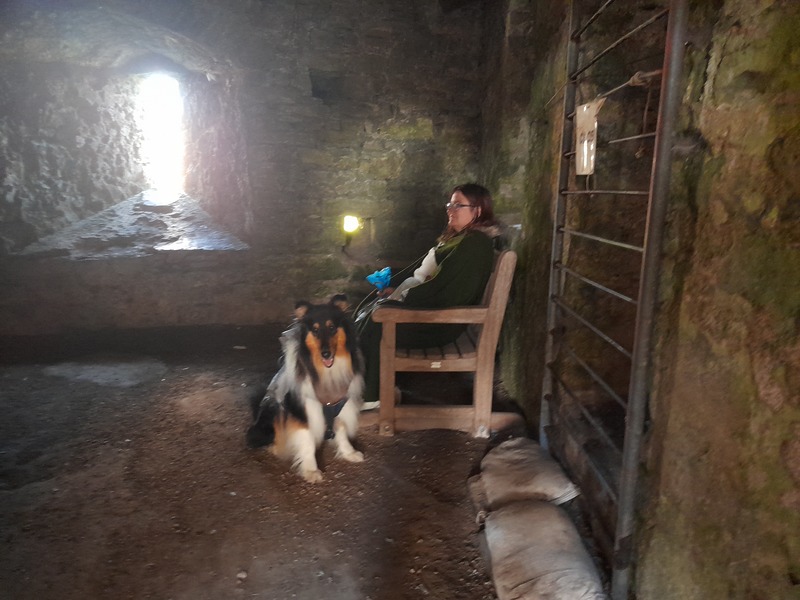 After this shocking revelation we got some souvenirs from the shops. There were even more admirers and my portrait got cult status!
We visited a local church too. The architecture is very different to German ones.
We come back to our tin can packed. Then we drove to Tenby.
We saw the beautiful city center and the lady brought me to my second beach ever.
I saw the big water and tasted it. Disgusting again. This side of the big puddle is salty to! The magic must be incredible strong to temper so much water!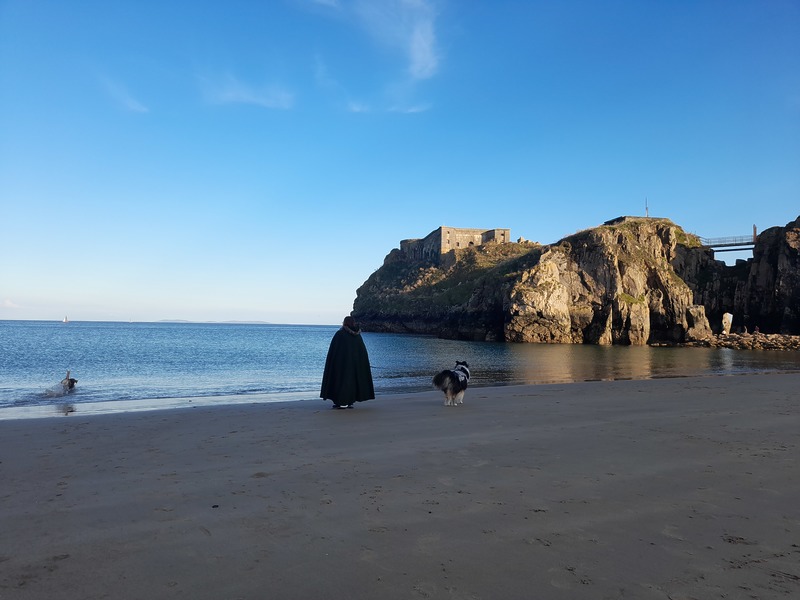 I get to know many new dog folks! The lesser where running after a ball and swam in this magic water. Maybe if you swim often you get super powers.
I decided it is more fun to run over the sand and explore the rocks.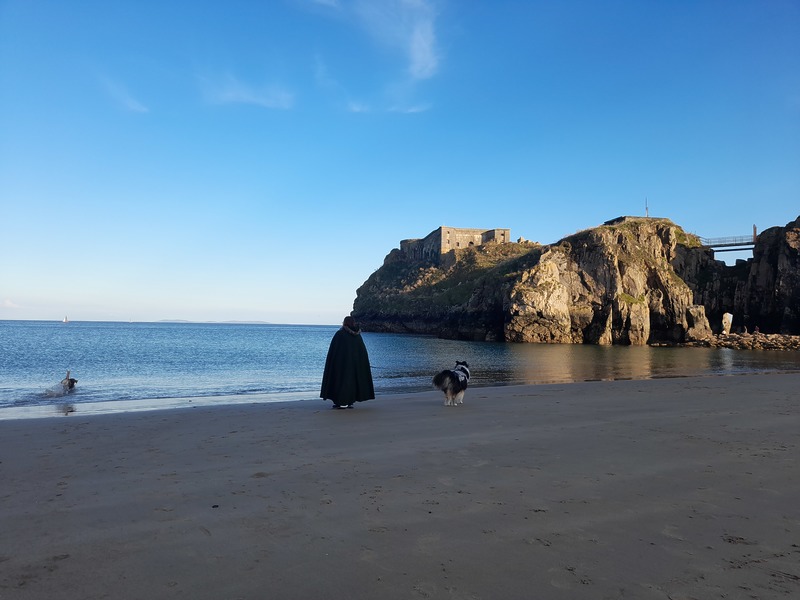 The lady and her husband collected stones and shells.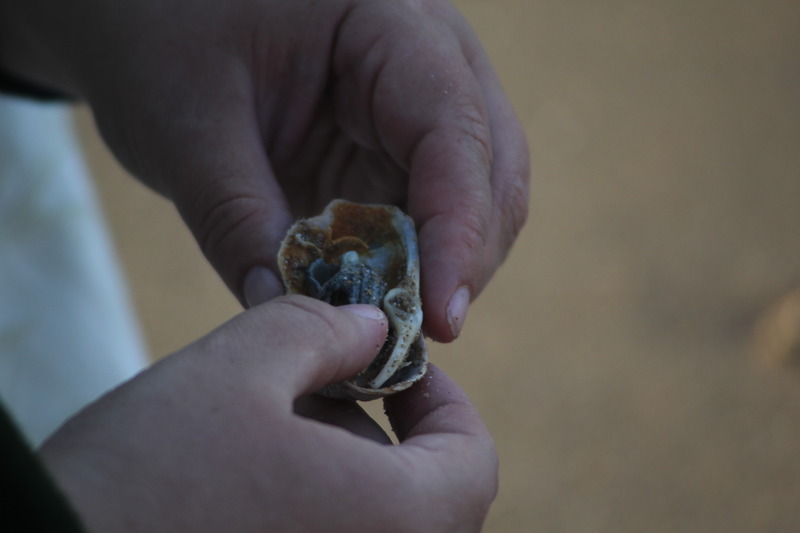 The we found a pavilion and the local castle. There was a big statue.
After this exhausted adventures we were ready for food. We found a incredibly local Inn the Harbwr brewery!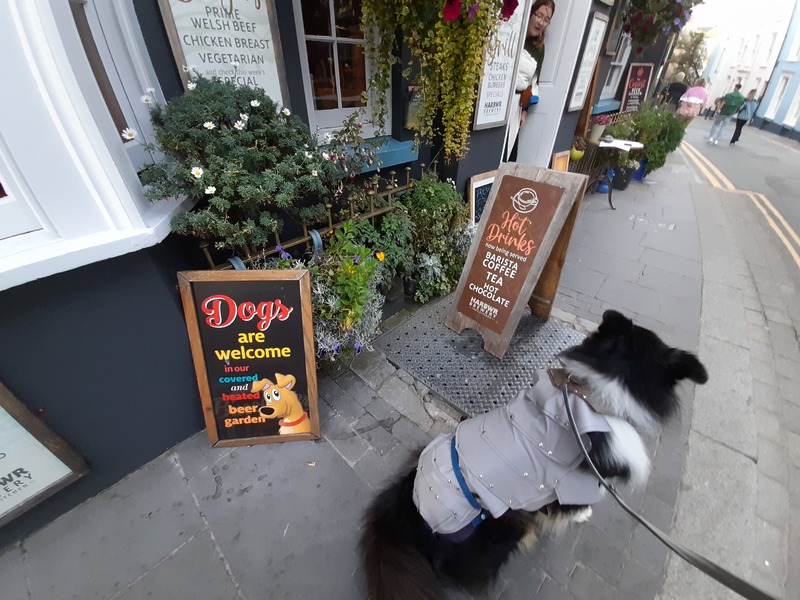 Dogs are very welcome and the have a special menu for dogs! Sausages could extra brought to the table!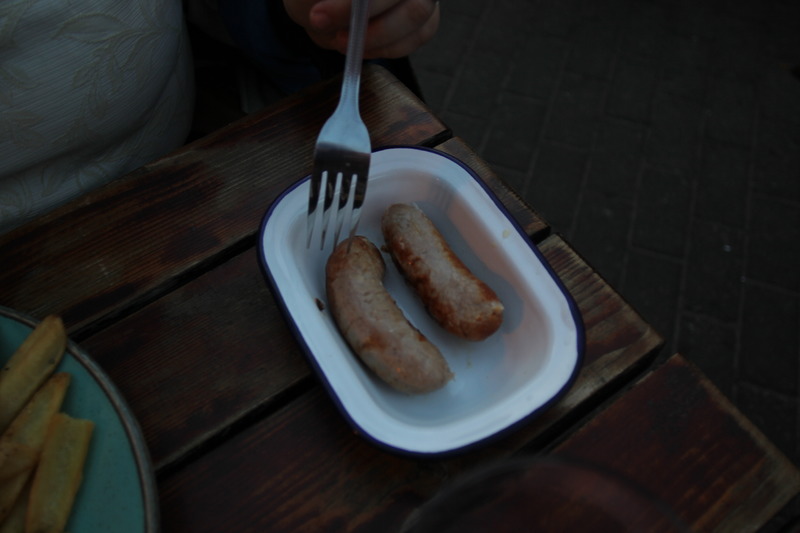 I managed to steal some piece of fish from the Lady, and some chips dropped to. But there are only very small samples! The don't count for the open reparation!
We had a very good time. More portrait cards of me got a new home. Sliced bread was yesterday my memorables are better.
As the night falls the Lady started the travel back to Acton Turville.
I got some dried fish for dinner. The Lady was very meanly she thought I wouldn't notice if she put this disgusting peanut butter under my fish! Not with me! Remove the crap!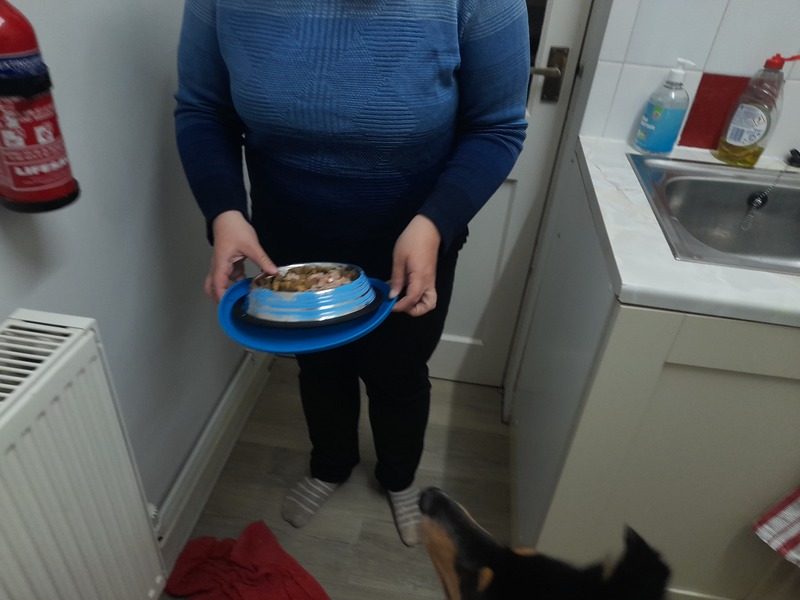 What will happen tomorrow? A new Castle, a new City or go we home?
Review
Today my focus is on the adventure part. You can see a lot in a short amount of time in England.
Travel
The travel was a bit longer but you could see many different interesting sights from the car window.
Adventures
Pembroke is a very beautiful city. Sadly, I saw no Corgi.
The Pembroke Castle worth every driving trouble. If you have the possibility visit it. The installations are fascinating and informative.
Tenby has a beautiful dog beach. There you can meet other knights and other lifeguards!
The City of Tenby is very nice. Small streets and lots of shops. The Harbwr Brewery is the food place for a Collie Knight and his human stuff. The serve extra dog sausages.
Dog friendliness
Pembroke is very dog friendly. But you should start early. The shops and sights close often at/before 17.00.
Tenby is even more dog friendly. There are beaches and big parks to walk and sniff. Everywhere there is something interesting.
Useful information
Please mind the opening hours. Some shops and sights closes add 16.00.
Pambroke Castle worth a visit!
The Castle Beach in Tenby is very dog friendly. Please beware of the parting in dog and human beach. The wrong sight is very pricey.
If you will eat dog friendly visit Harbwr Brewery.