We were on grant Christmas market tour in Munich. We had some days to spend and looked to many different markets. We were at the Residenzschloss-Weihnachtsmarkt, Am Sendlinger Tor, on the Marienplatz, at the Englischen Garten and in Schwabingen.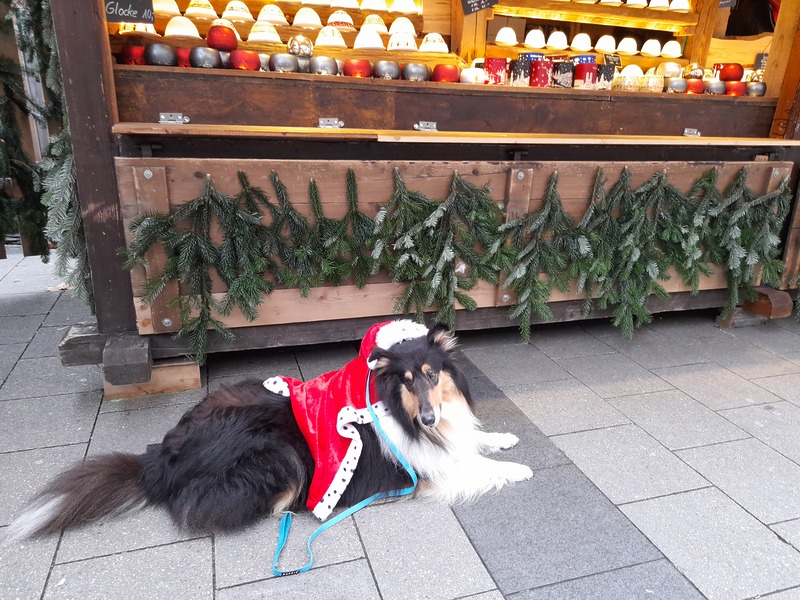 There was a speaking elk. I must inspect him close! As he started I lost my hat out of surprise!
Especially exciting where the different sledges!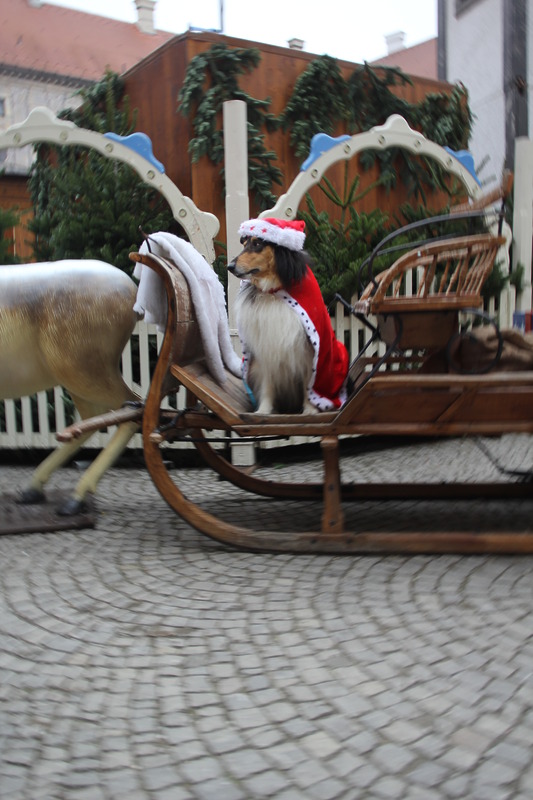 The decorate the garbage bins too… How strange…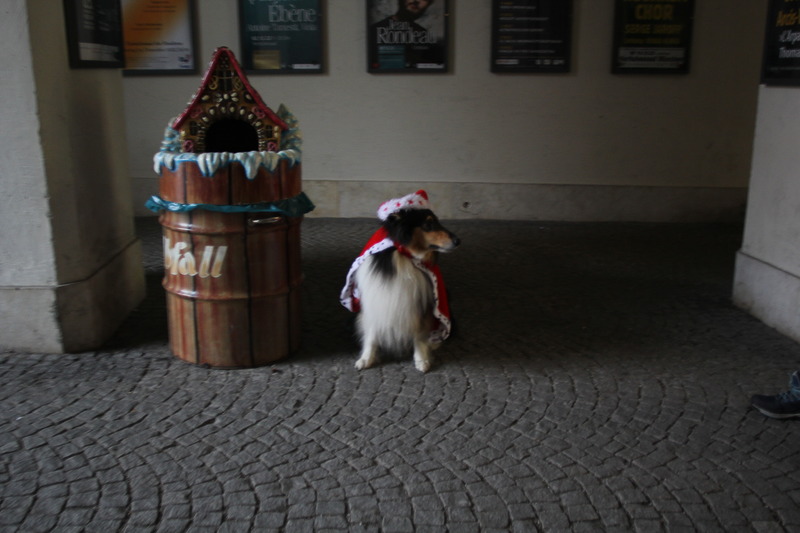 Every little Collie Knight get wound paws while walking. But there a so many places and stalls to enjoy!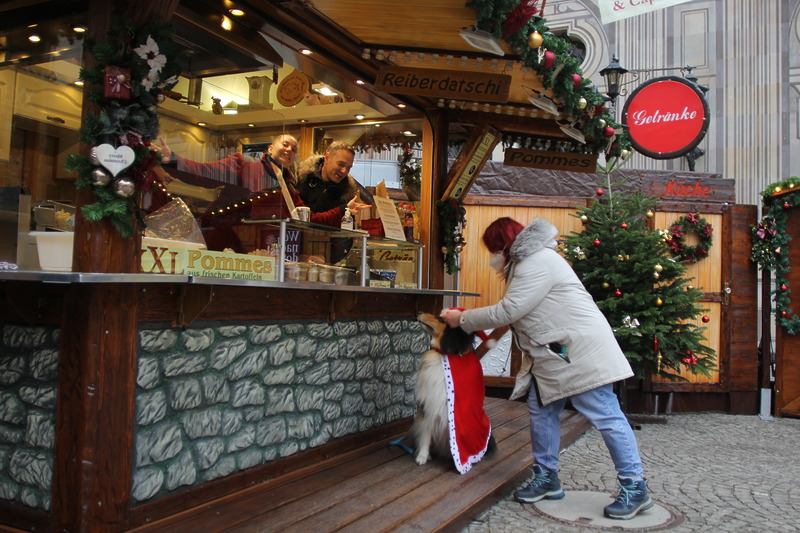 There's a figurine displays too!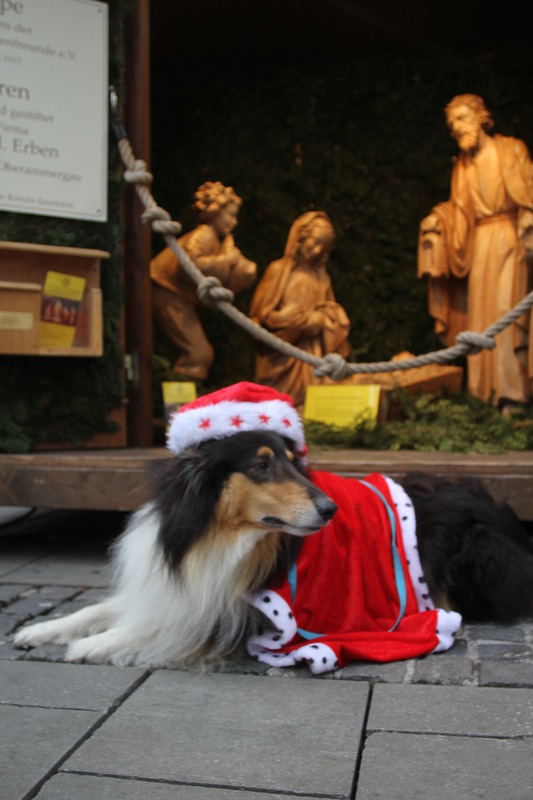 I beautified some monuments.
Sometimes you must like your humans very well!
The stage was mine!
We were on different other spots in Munich but that is for an other story.
Review
Travel
You can drive to Munich with a car well. But we recommend to use public transportation at least in the city.
Adventures
There are different markets. You will find one for your taste!
Dog friendliness
Doggy Knights are allowed. But you should careful select time and location.
Useful Information
Important information you can find here!
The markets opens on different times look on the schedule!
We recommend to use public transportation!