On our journey back to Titisee we stopped in Friedrichshafen and visited the Christmas market. It is a small market direct at the Bodensee.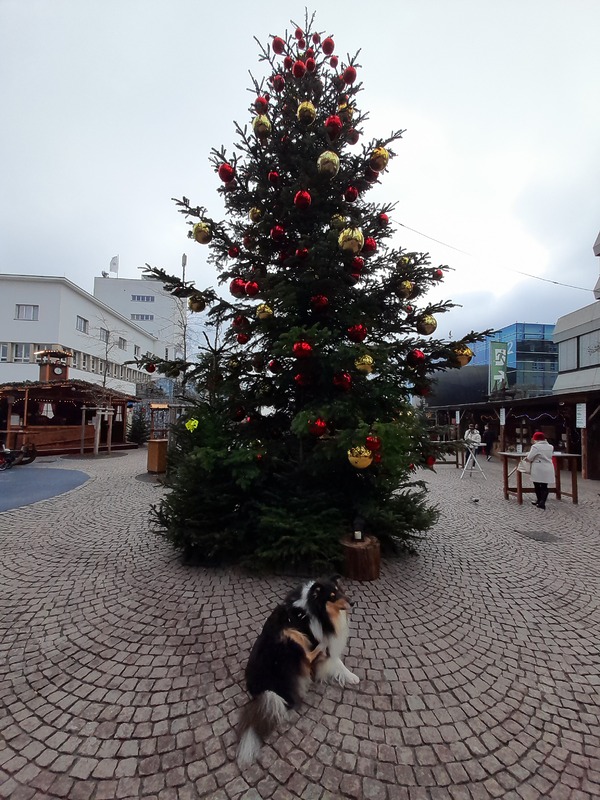 We were a bit to early. The market opens at 12:00 o'clock under the week. We decided to explore the city.
We found some strange looking sculptures!
Some were a bit shady!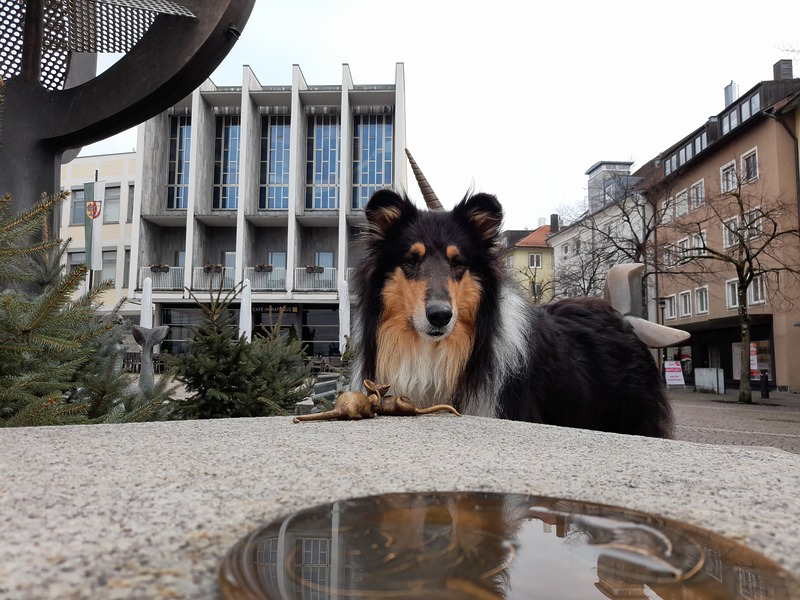 After this the humans got hungry! The found a nice Indian place! I was so happy to can rest a bit!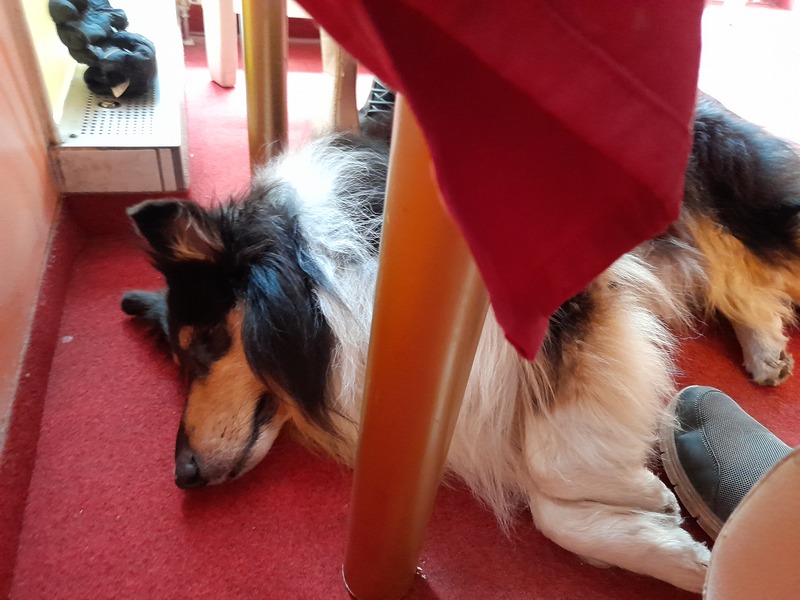 We were on St. Nics day in Friedrichshafen. There are decorated stalls and it smelled amazing! The humans got silly an made some funny pictures.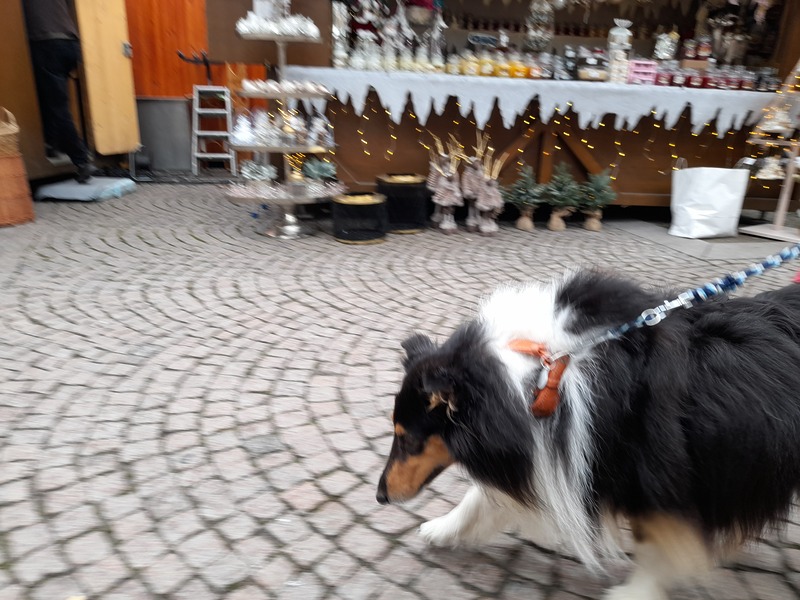 I met a new friend a she Husky and discovered the harbor.
And then I spotted it! The Paradise for Dogs! Look for your self!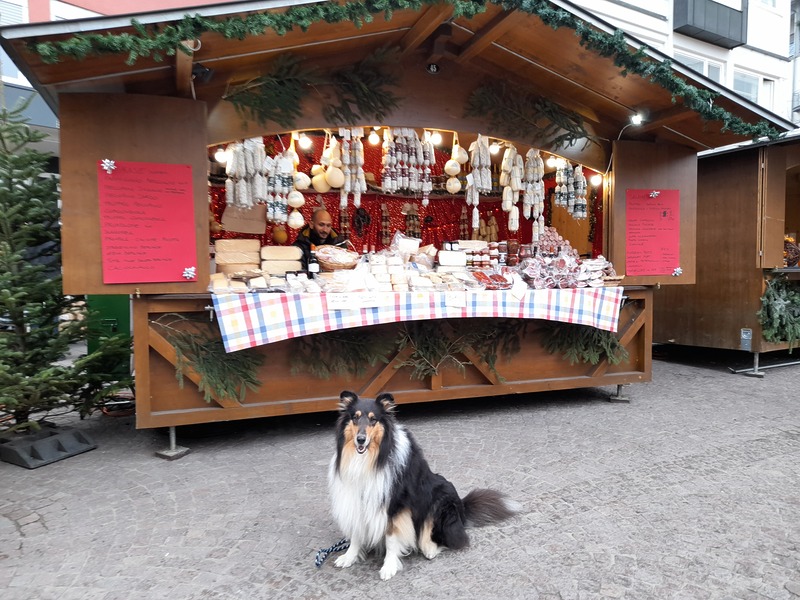 Review
Travel
To get to the market is easy use the car park Altstadt and go out of the door. You find the market right behind a little passage. You must have some drinks to get this wrong!
Adventures
The market is central and very beautiful! It worth it to go there!
The harbor and the city is also interesting and a must see! If it to much on the market you can walk there!
Dog friendliness
The noble doggy knight is allowed to roam every part of the market. It can be a bit crowded at the stalles. The doggy knight isn't allowed to go foray at the food stalls or piss the decorated trees.
Useful information
he important information about the market you find here!
The market opens under the week at 12 o'clock.
There is a nice Indian place, if you are to early and hungry!