The 4th day of my journey started with a Lady that suffered from insomnia. She worked with the digital magic machine T460s and wrote down the first parts of my adventures. I, the noble Sir Lucien Barkalot, demonstrated how to sleep right and ignored the crazy Lady! It was dark and all birds are sleeping! Not a time to move a paw.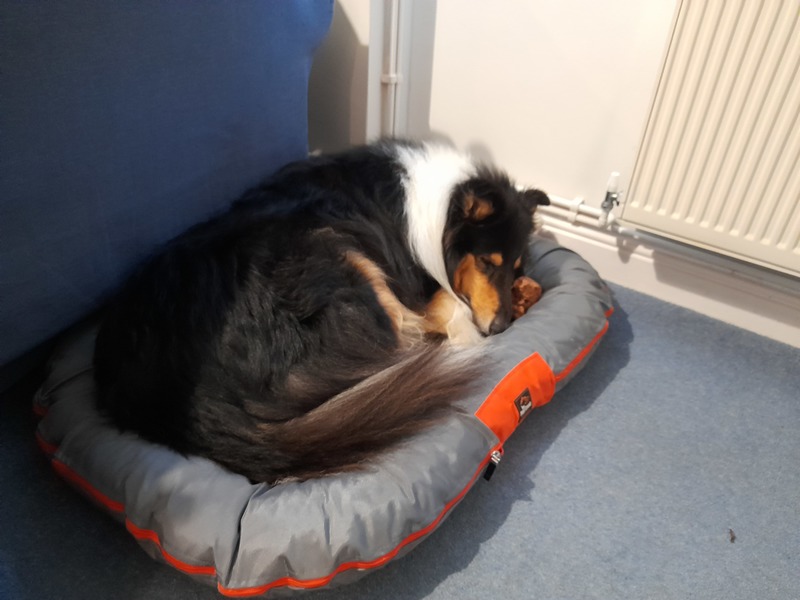 We started the real day with a little walk over the path nearby. Suddenly lots of horseless vehicles were around and it was not so enjoyable.
Today is a special day in Great Britain. The Queen get buried and many Offices, Shops, Pubs and public places are closed.
We researched a bit and we found that the Westbirt Arboretum has open. We saddled our tin can and drives there. For all that not now what a Arboretum is. A Arboretum is like a university for trees. There will be schooling of young ents and very rear trees that are to good for a normal tree nursery.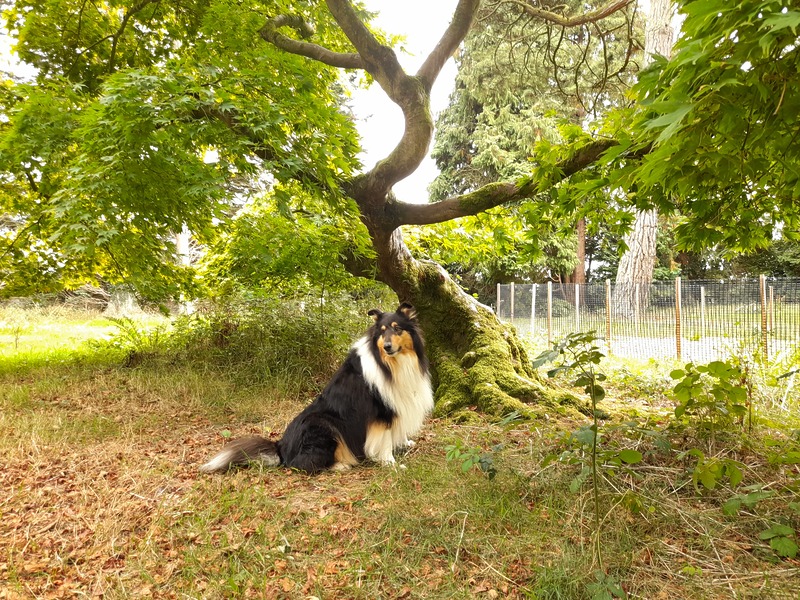 There are big areas where I can walk without leash and meet new friends. There are many interesting trees and you can gain knowledge over them.
There is a branch library available. You can test different and rate them for chewety. I can say that the all taste and feel different. Everyone must retry the experiment!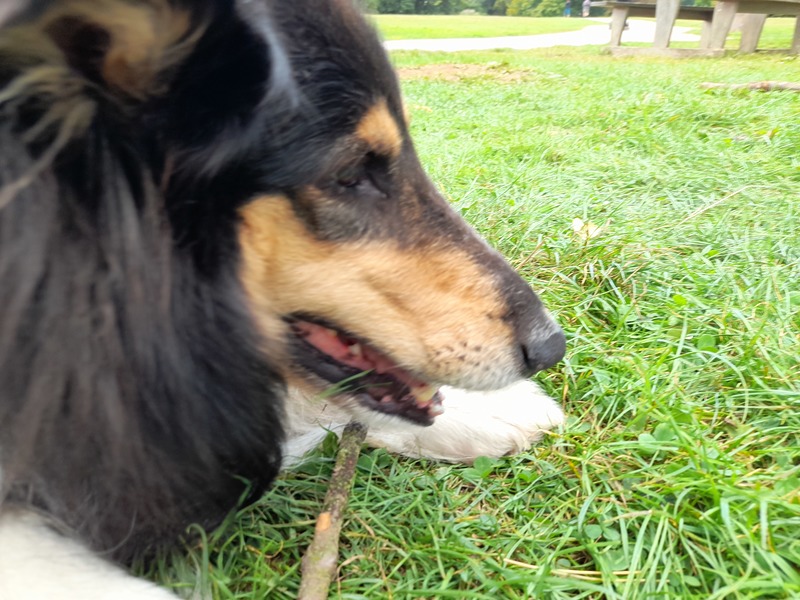 We walked some hours through the more or less thick woods. We got all tired and thirsty. The humans lead me to a foodstation and there was a freshwater construct where I could drink the best water in the park.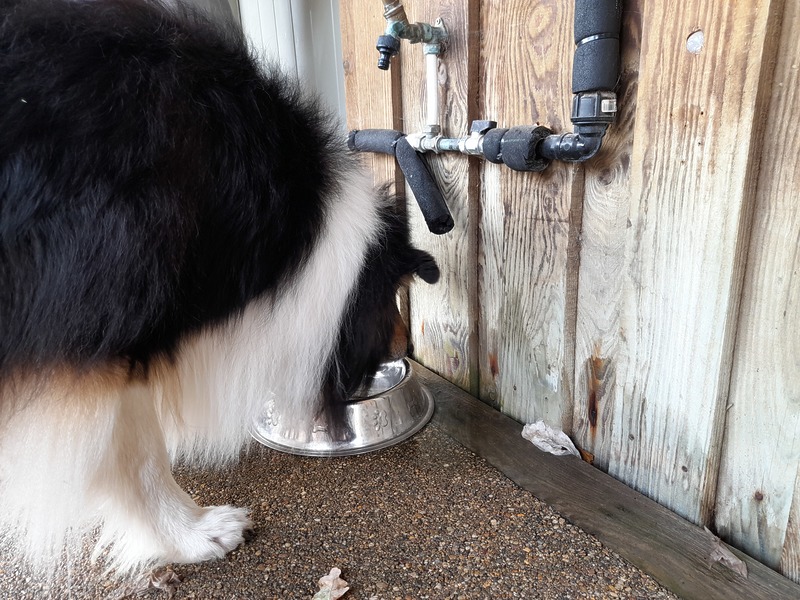 The human stuff eat like kings! The Lady had have fish! But she refused to share it with me! I am shocked!
To show you that I can more then bark, I used my magic to color the leafs. And as you see the leafs started to get yellow and red. The will need some extra days but then the will be incredible beautiful.
I get to know a white Shepard lady! She smelled so amazing that I lost my head. We played a bit but her human stuff had have a little one that needed to be cleaned. It smelled disgusting! So the lady had to go and took a part of my heart. Now I have a broken heart and suffer.
The I met a baby Border Collie. He has no manors. I schooled him but he ignored me and play attacked his best Basset friend. He showed no interest in my knowledge, so I will not teach him anymore!
After this we decided to go to a city – Gloucester – nearby.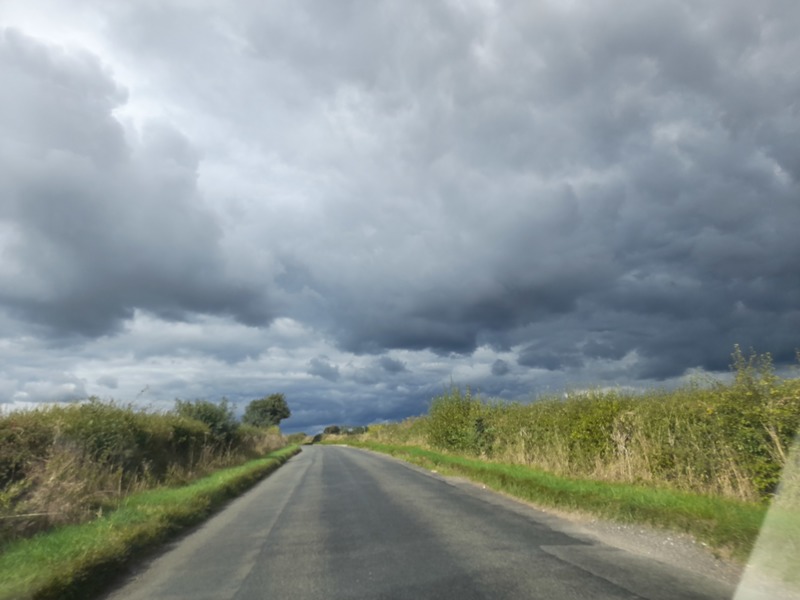 Because of the burial of the Queen was the city a ghost city. Many shops were closed and a pub hard to find.
We visited churches, monuments and buildings while we searched for a suitable pub.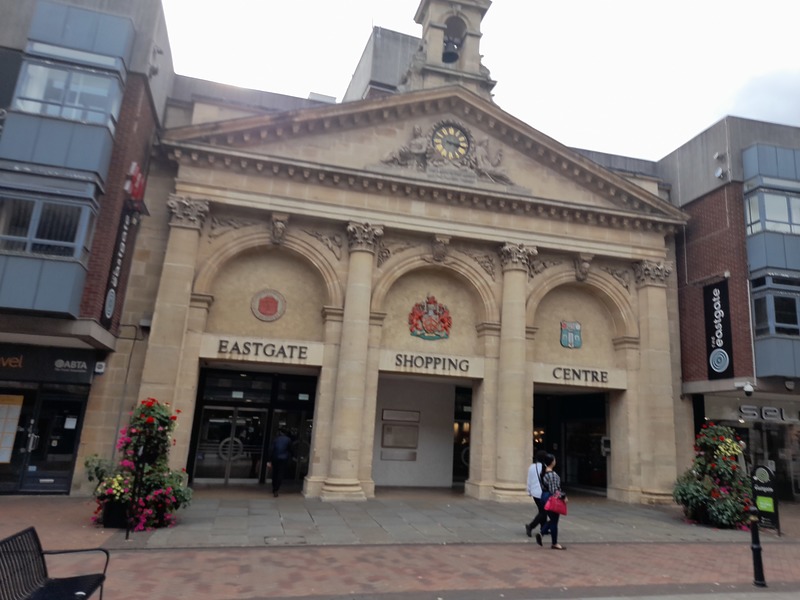 We meet humans that are different from the standard humans. I was glad to trade trick for treat for them.
At the end we found the docks. A real highlight. There are ships and machines to discover and touch.
We found a little pub >The Tank<. There we were welcome from the first minute. Many humans and doggies wanted to make friends with me.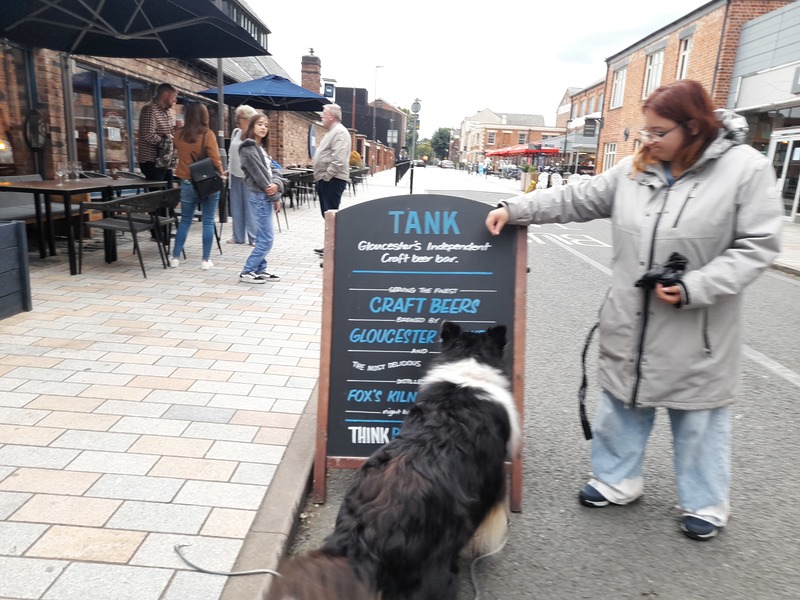 I got the first part of my reparation payment. I don't got the fish part, but the chips part and some veggi burger rains on me. It was delicious! I recommend this pub!
The we got back to our inn. I got my supper and i started to sleep. And you can guess what have the humans done? The start the heating and it started the fire alarm! Who has such stuff – needs no enemy!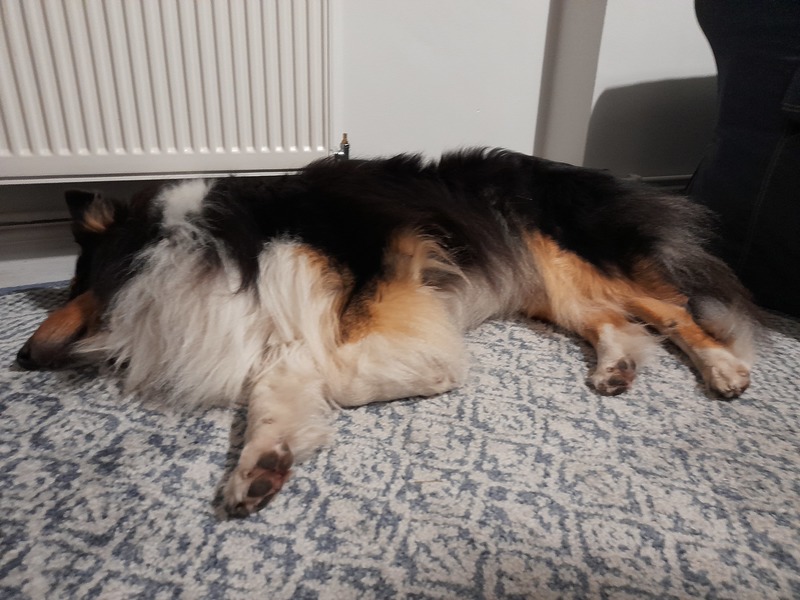 Review
I review today the the special day – The queens burial.
Travel
The short trips were very comfortable.
Adventures
The Westonbirt Arboretum is a must see for dogs. At best you enjoy at least a half day there!
Gloucester is a beautiful city and you see a lot there. After every corner you find something interesting.
Dog friendliness
For dogs is the tree university a highlight. Without a leash a real big area waits to get discovered. You meet very interesting people and dogs there. The humans can learn some important lectors about the woods and trees there.
Gloucester is very dog friendly. You shouldn't forget something to drink you can't get easy something to drink as collie knight.
Useful tips
Here you can read more about the tree university.
Don't forget to prepare some drinks for knights and humans. On warm days you dehydrate quickly.
Gloucester has a interesting website. Here you can get more information about events and Gloucester.
At the docks is the Tank-Pub. Dogs and Humans are here welcome and the food is amazing!